Bachy Soletanche Group Limited is a specialist ground engineering contractor, involved for the past 50 years in many of the major private and public developments and infrastructures in Hong Kong.
Bachy Soletanche Group Limited has 50 years of history in Hong Kong since its establishment in 1973.
We are supported by our fully integrated design office and we operate as a main contractor or specialist sub-contractor in Hong Kong.
Thanks to our unique portfolio covering every aspect of foundation and geotechnical engineering, we can provide the optimal solution for your project. We also offer technical assistance and construction services in Macau, Philippines and Mainland China.
As a fully owned subsidiary of the international Group Soletanche Bachy Group – the world leader in foundations and soil technologies – we combine the global competence of an international group with our unrivalled local knowledge to provide high value solutions to our clients. Soletanche Bachy has offices in Singapore, Vietnam, Malaysia, Australia and New Zealand creating a strong regional network.
Our people are the life blood of the company and we encourage our employees to find fulfilment in their work.
We promote integration diversity and equal opportunities in the workplace. The core values of Bachy Soletanche are:
Solidarity

Team work

Integrity

Loyalty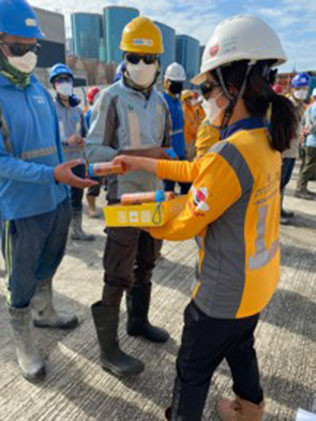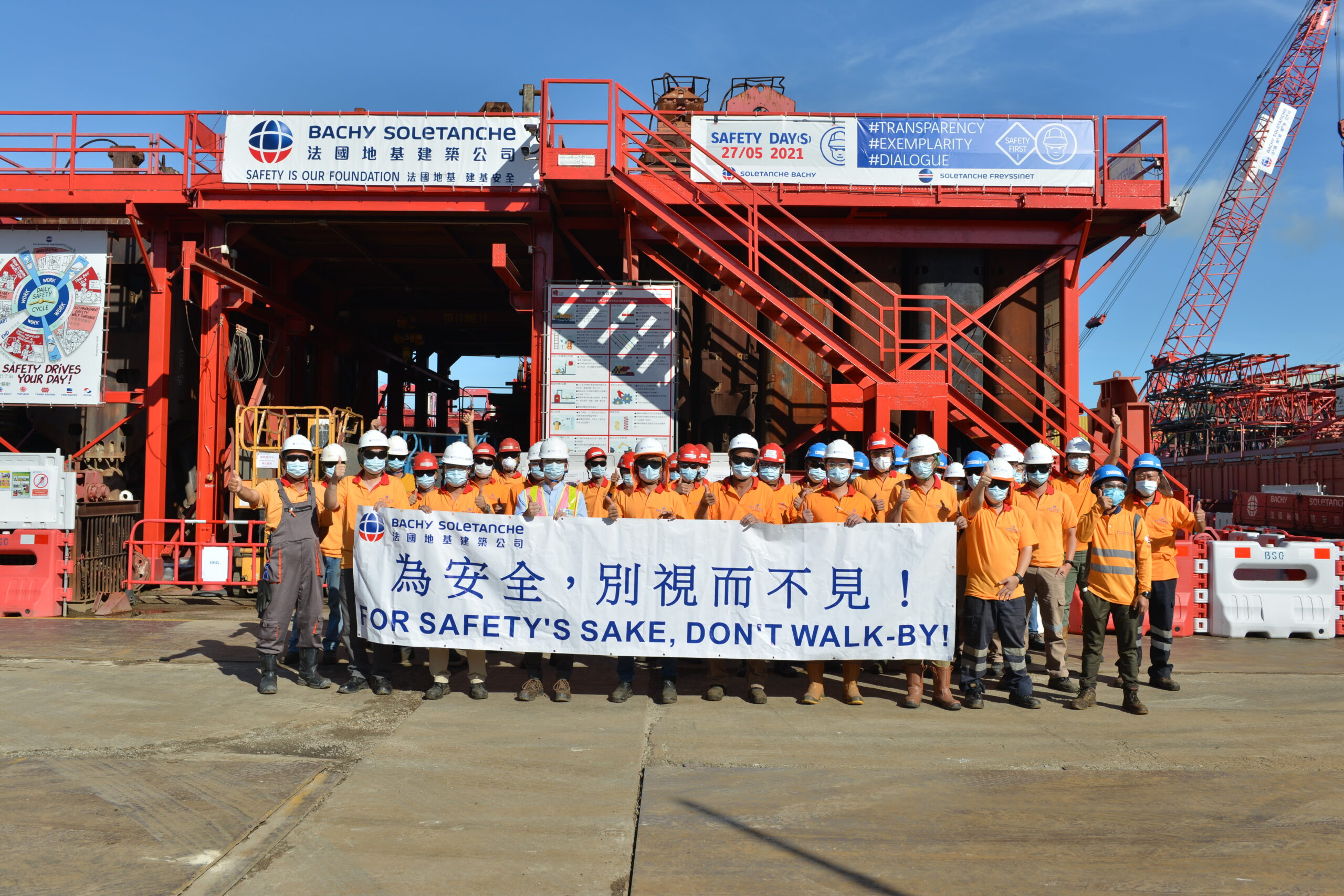 Bachy Soletanche has always been committed to providing a safe environment for all our employees because safety performance is the precondition of all other aspects of performance. We strongly believe that excellence in safety leads to excellence in business.
Safety is everyone's business
At Bachy Soletanche, a successful worksite is an incident-free worksite. We have a single objective in terms of safety: to achieve zero major incidents for our employees and service providers, whether in our offices, on our worksites or on the road. This is why safety is central to our foundations and soil technology projects, from the call for tenders to worksite execution, via the design of machines, our technical processes, management, etc. It is also a culture rooted in the daily behaviour of our teams.
The Group Soletanche Bachy believes in measured, sustainable growth that will improve our foundations and soil technologies works, bring about change in our industry by creating new environmental solutions for your projects.
Our environmental targets:
The Group has drawn on a pragmatic and local Environmental Action Plan, targeting three key areas namely Energy, Waste and Cement. As part of the Soletanche Bachy Group, our Company fully embraces these ambitious objectives.

Our low headroom equipment
Soletanche Bachy has its own R&D team capable of designing and manufacturing custom-made machines. This is particularly the case for low headroom working conditions that are often encountered in worksites accross Hong Kong. We have developped our own fleet of grab or Hydrofraise® to be able to work in these very demanding conditions. We can also install 813 mm diameter interlock pipe piles under such conditions using our hydraulic drilling rig with shortened mast.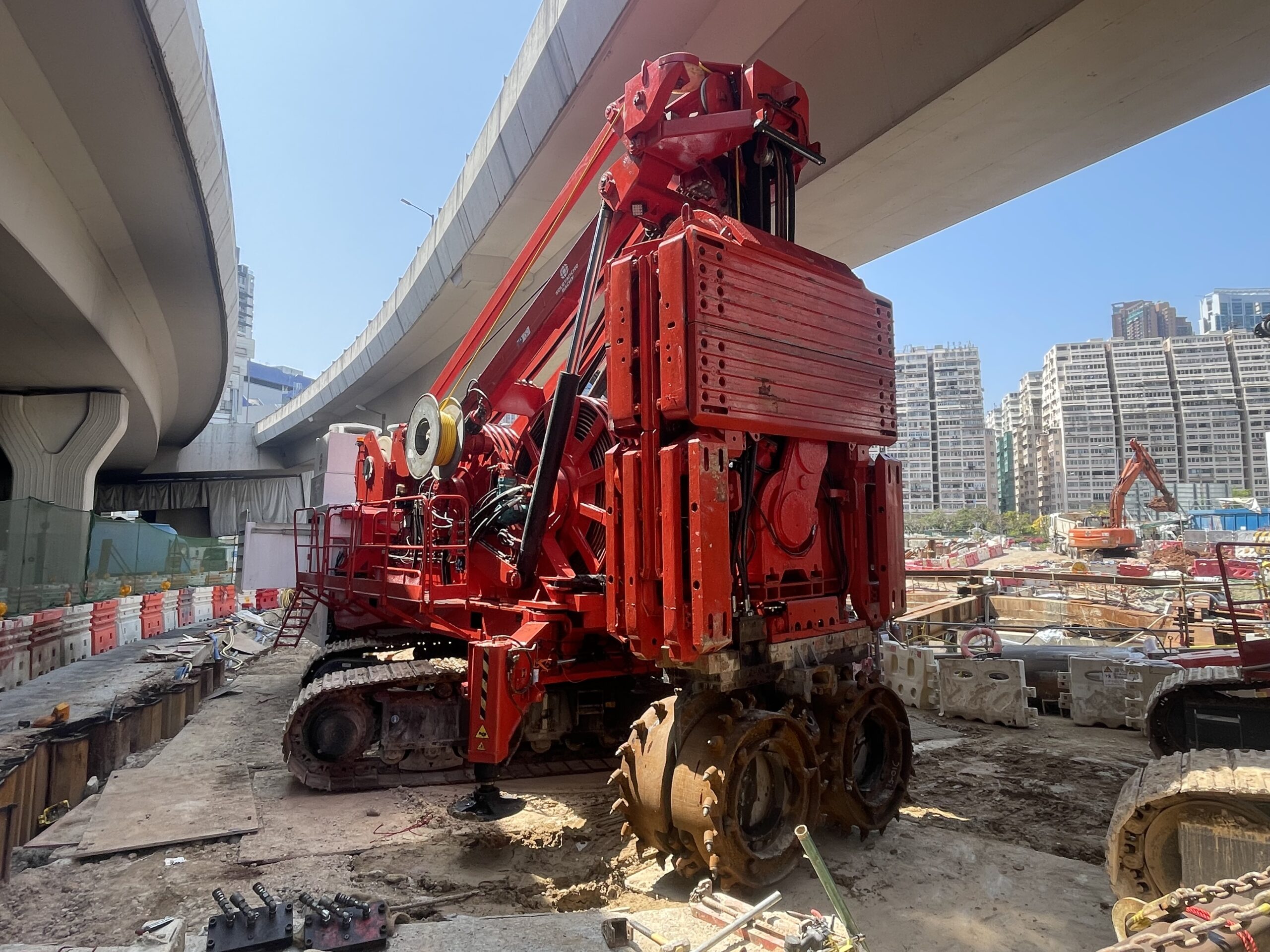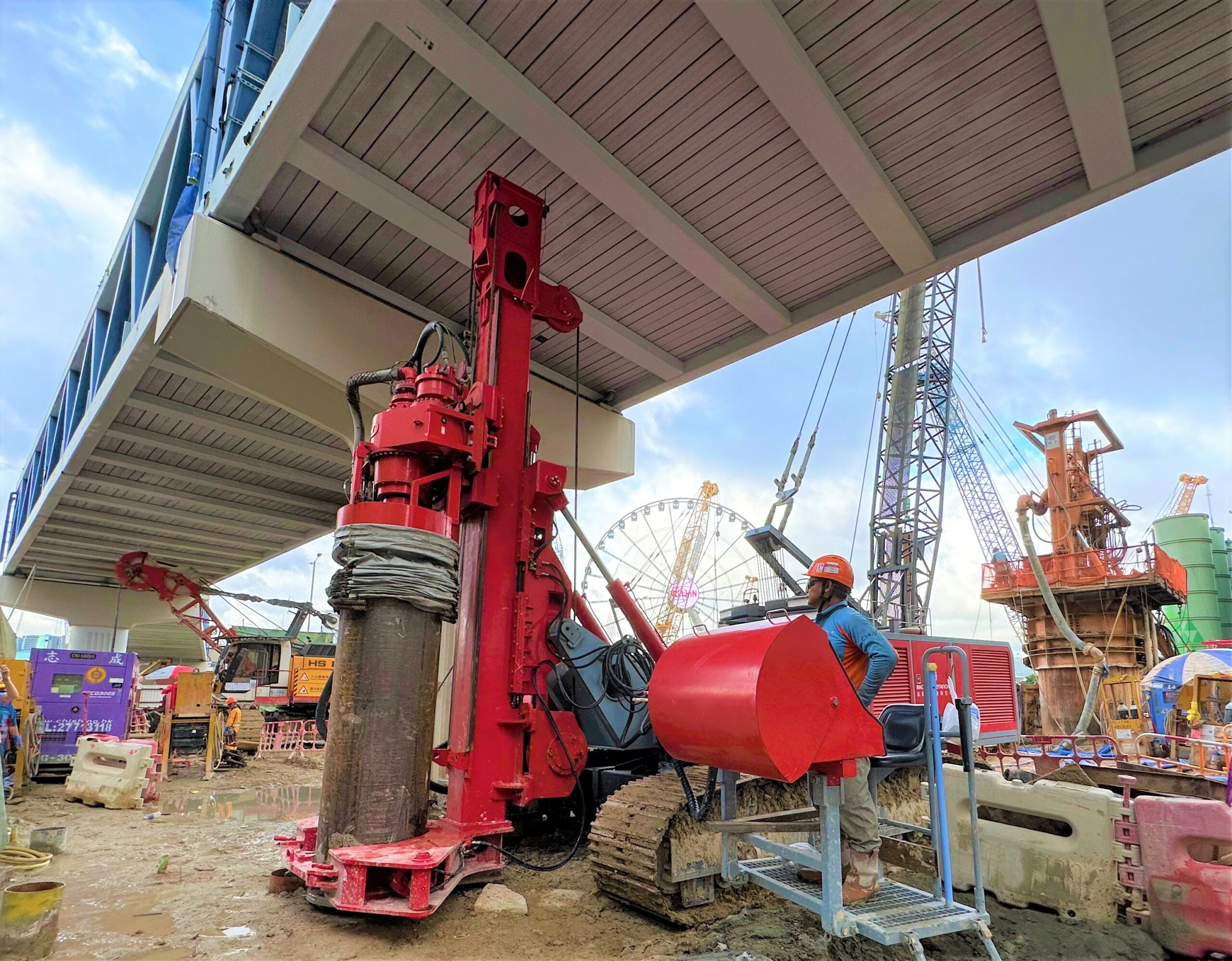 Latest developments for our Hydrofraise®
The Hydrofraise® HF8 is the latest of our generation of Hydrofraise®. More powerful than its predecessors, this rig can excavate up to 150m with a high level of control.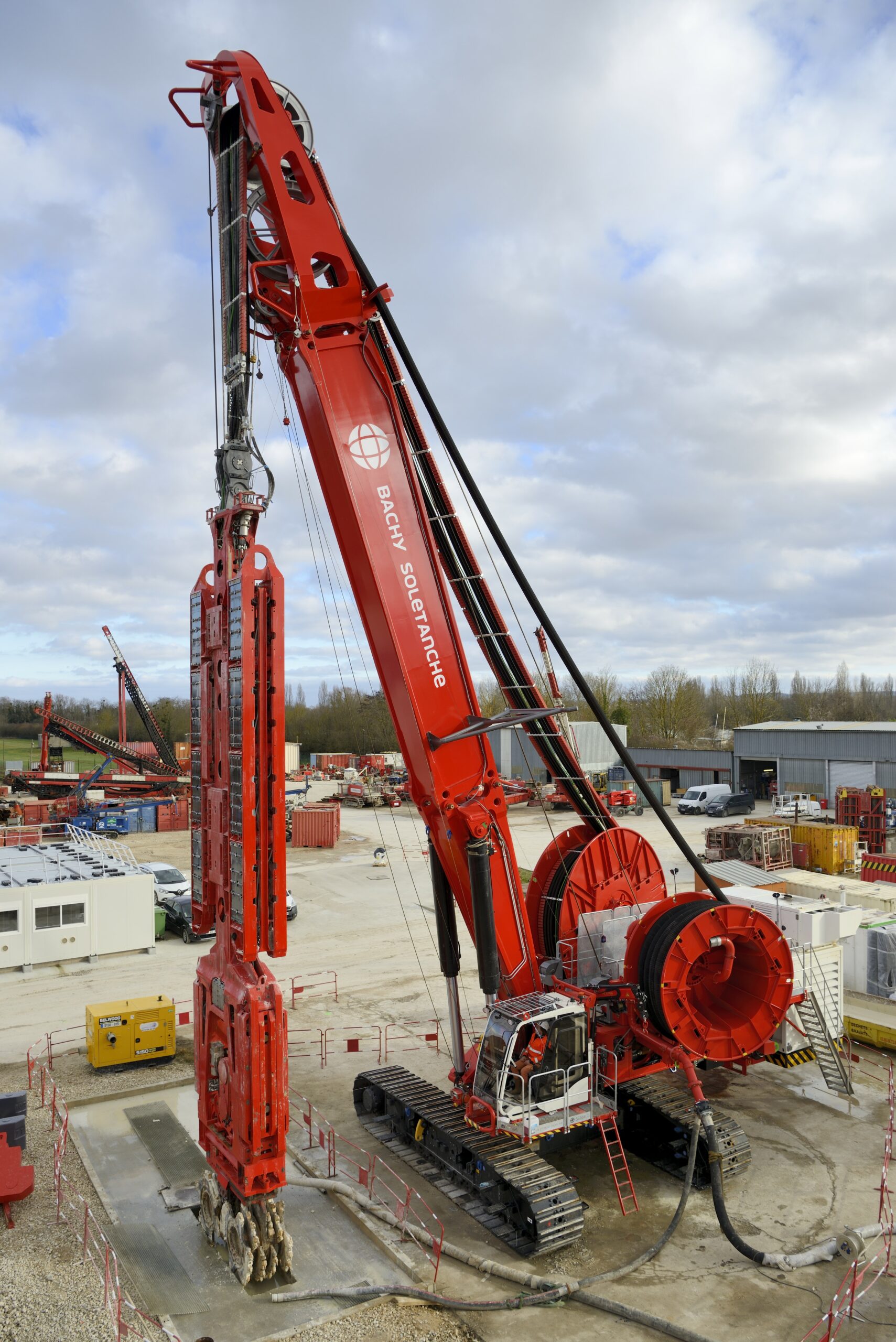 The Gripper system is a new excavation system developed specifically for hard soil such as in Hong Kong. Together with a new generation of roller bits designed for excavation into rock layers, this system gives us a competitive edge in Hong Kong market for diaphragm walls.
The Hydrofraise® with Grippers applies a thrust on the drilling tool that is superior to its own weight, pushing the limits of drilling, thanks to its two modules: