Innovation & Digital Make Our Future
Bachy Soletanche has unmatched innovation capabilities.
Since its creation in 1973, Bachy Soletanche has been at the origins of most innovations in ground engineering in Hong Kong. We use our innovative mindset to continuously develop safer, more efficient and more environment friendly equipment and solutions that respond to the complexity of your projects.
Our Low Headroom Equipment
This is particularly the case for low headroom working conditions that are often encountered in worksites accross Hong Kong. We have developed our own fleet of grab or Hydrofraise® to be able to work in these very demanding conditions.
We can also install 813 mm diameter interlock pipe piles under such conditions using our hydraulic drilling rig with shortened mast.
Latest Developments for Our Hydrofraise®
Hydrofraise® HF8
The Hydrofraise® HF8 is the latest of our generation of Hydrofraise®. More powerful than its predecessors, this rig can excavate up to 150m with a high level of control.
Gripper System
The Gripper system is a new excavation system developed specifically for hard soil such as in Hong Kong. Together with a new generation of roller bits designed for excavation into rock layers, this system gives us a competitive edge in Hong Kong market for diaphragm walls.
The Hydrofraise® with Grippers applies a thrust on the drilling tool that is superior to its own weight, pushing the limits of drilling, thanks to its two modules: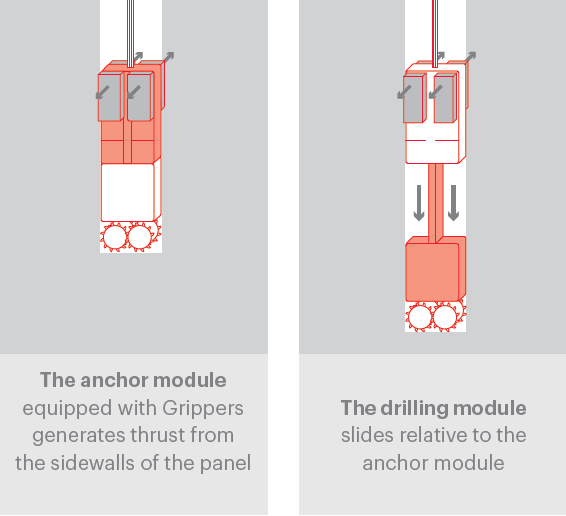 Tunnel Dismantling Machine
It was designed, manufactured and operated used on West Island Line Contract 703 to safely dismantle sections of an existing overrun tunnel.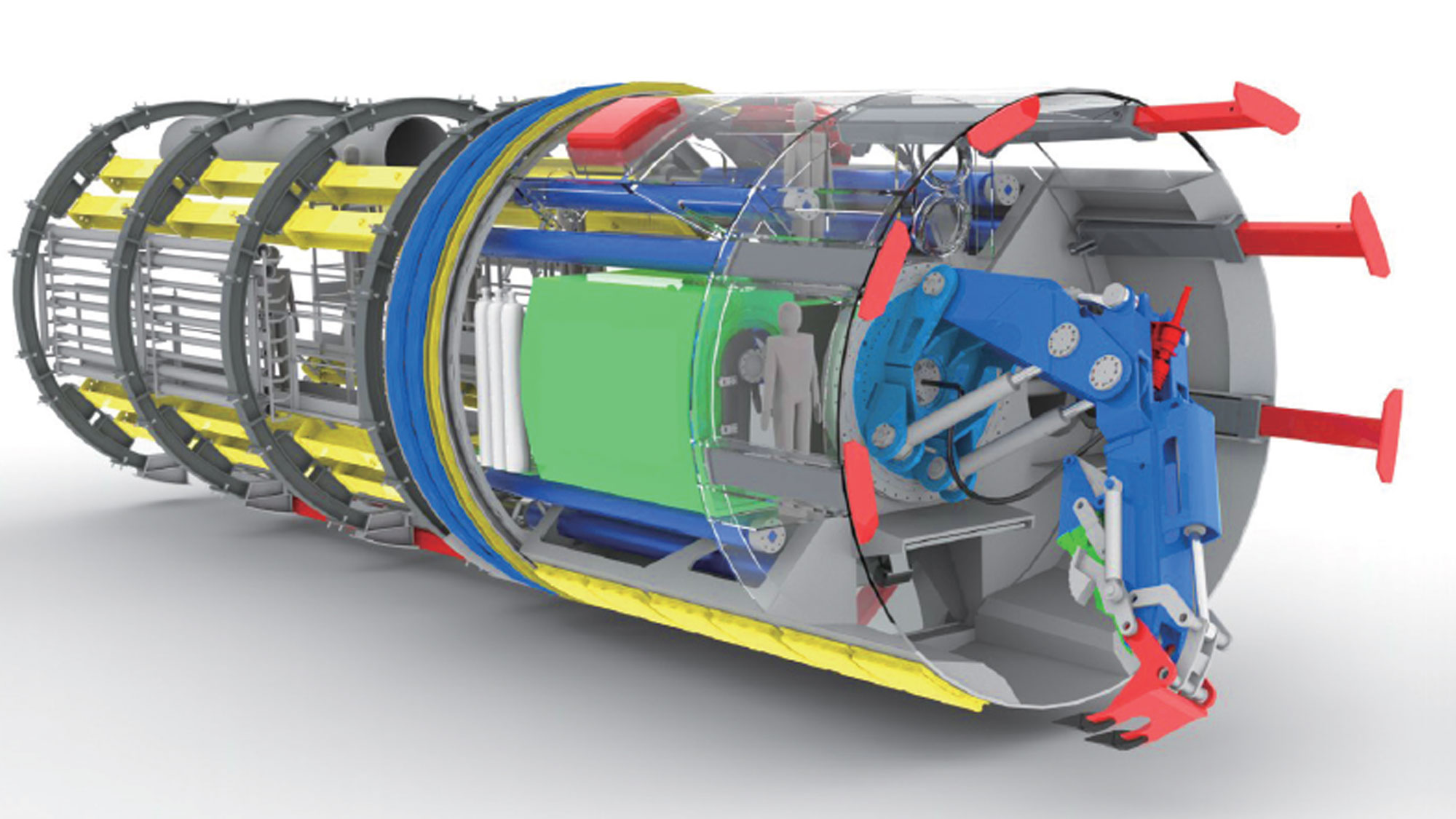 It was designed, manufactured and operated on the HKIA Three Runway System project (C3205) – Deep Cement Mixing with Low Headroom Conditions.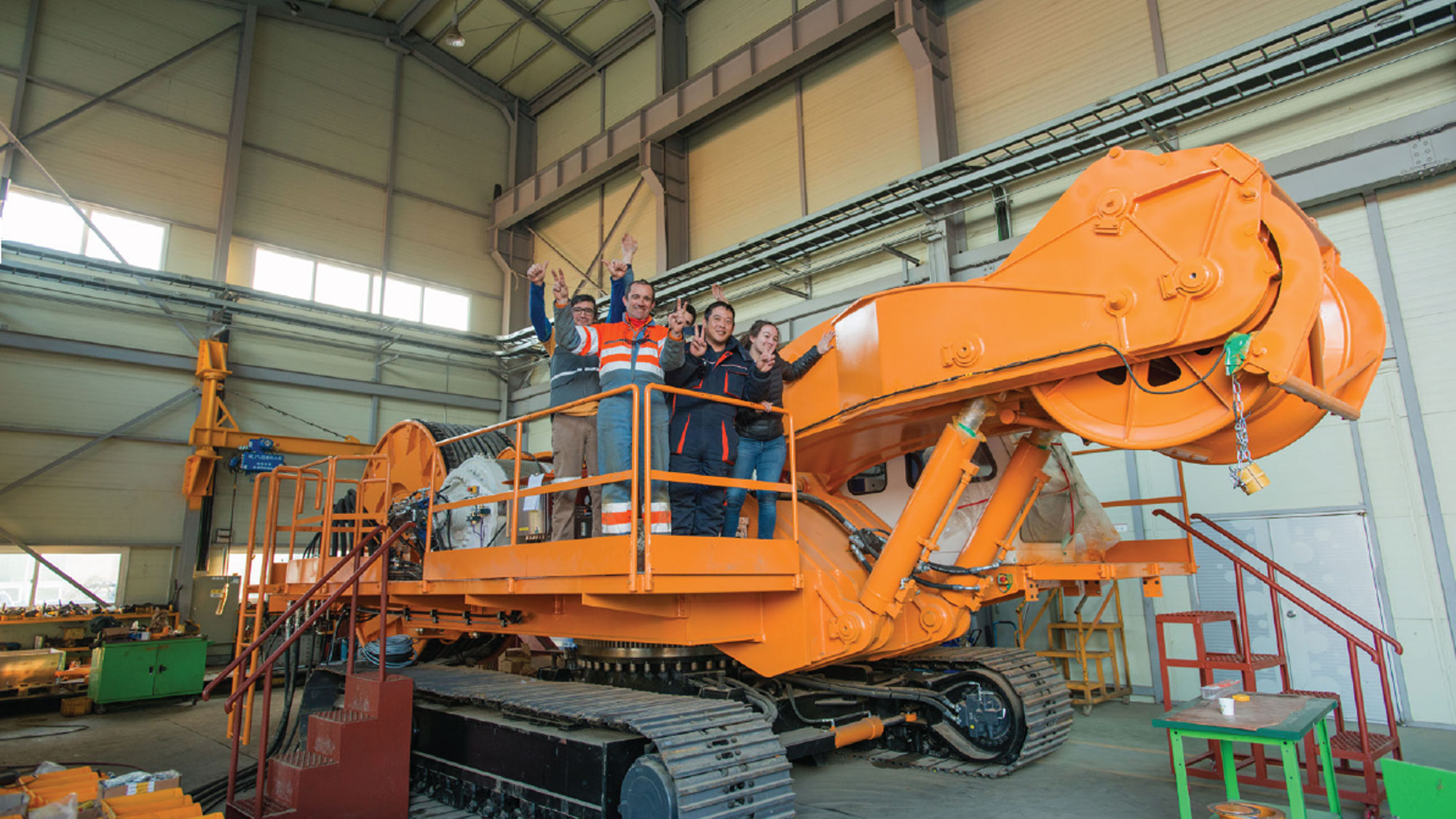 Other Innovative Production Tools
We also design and tailor-make other production tools such as a framework equipped with hydraulic jacks for the installation of reinforcement for diaphragm wall panels under low headroom conditions on the New Central Harbourfront Site 3 project.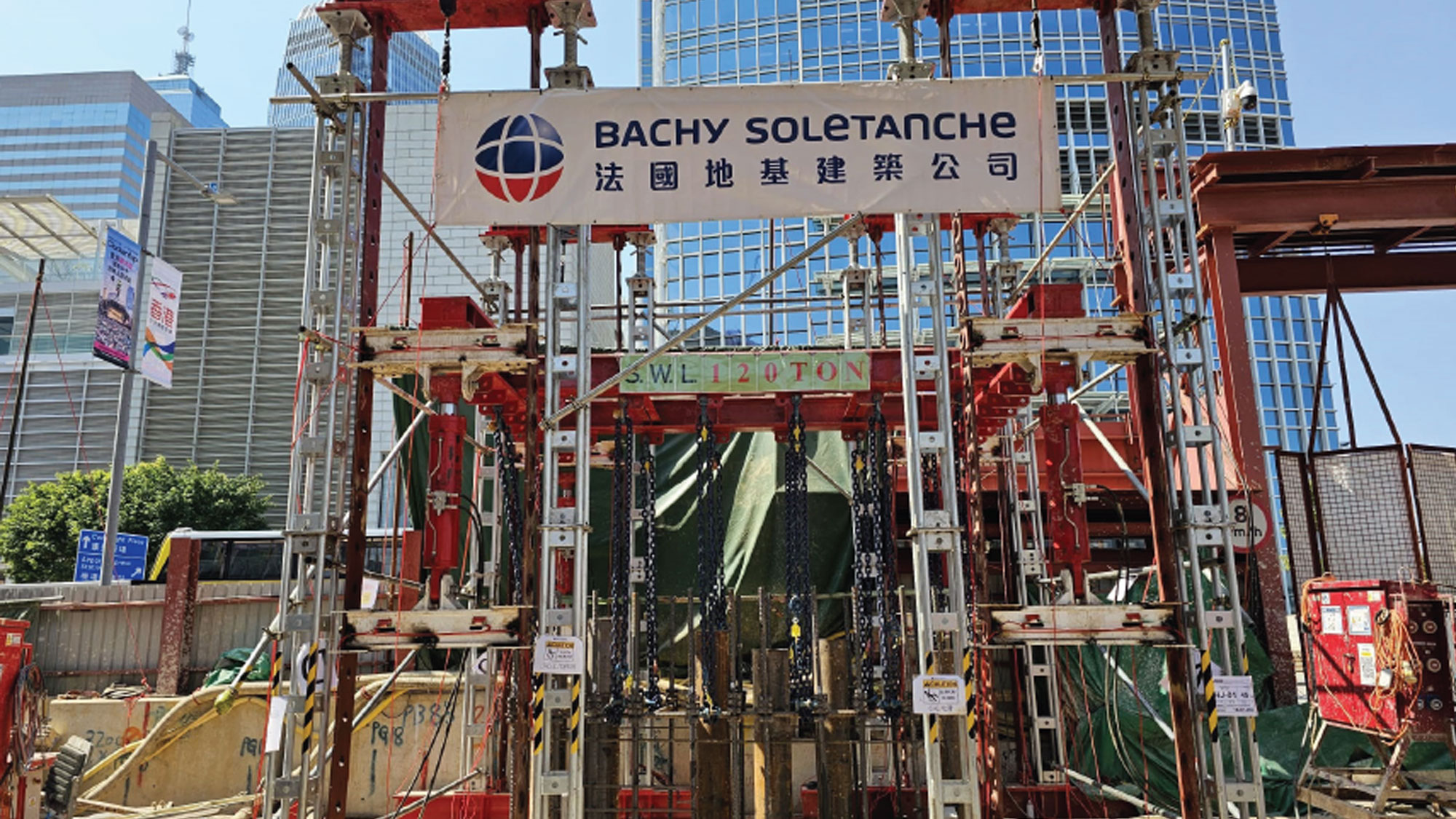 Innovation to Support the Environment
Our innovation capabilities allow us to reduce our operations' CO2 emissions by acting on several levels.
Equipment
We are working on electrification of our machines with the introduction of the Hydrofraise® with an electric power pack. This innovation brings zero local CO2 emission to our projects and reduces the noise impact on the surroundings.
Materials
We call on our laboratory to develop innovative low-carbon materials, by increasing the proportion of slag in our concrete mixes (HKIA Three Runway System project – C3205).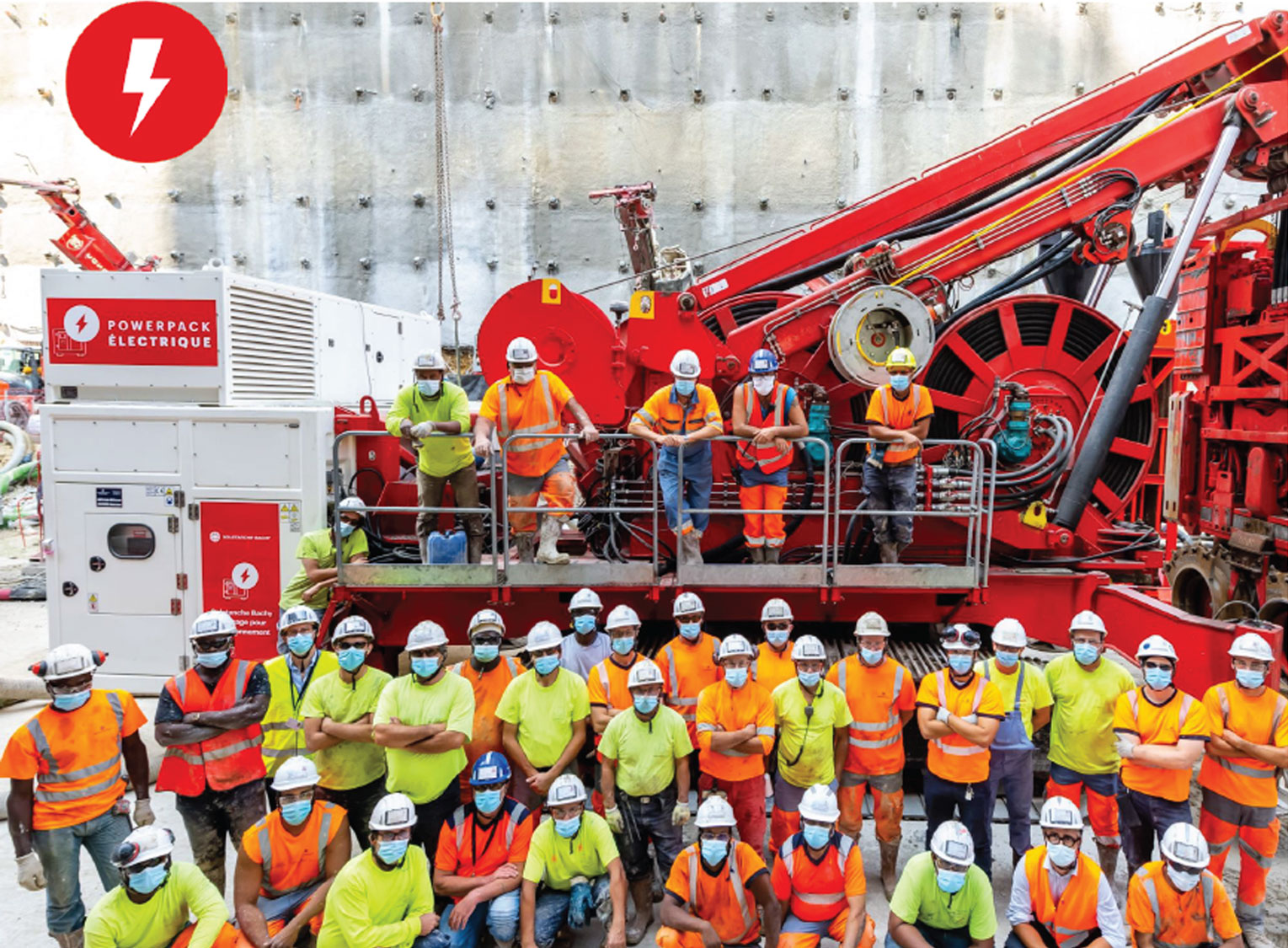 More Efficient and Safer Projects Thanks to Data and Digital
For several years, we have been digitalizing our operations and our machines, using business software and supervision. We strongly believe that digitalization is a lever to help us reach the excellence in the construction industry.
We have created Tips, our Big Data platform to collect, structure and monitor the production rates of our equipment on site. We use it for most of our processes (diaphragm wall with Hydrofraise® and hydraulic grab, bored piles with oscillator and hydraulic grab).
We have developed our tools for carbon emissions assessment and monitoring, such as Ecofuel and ECO2-cerned.
Digital is also used to enhance the safety on our sites. Our operators are trained to operate our Hydrofraise® and cranes on simulators prior to operating on site. We use a cloud platform to manage the authorizations and training of our construction staff to ensure that all authorizations are respected.