Jet grouting is a construction process using the energy of a jet of fluid under very high pressure to break up and loosen the ground, and eventually mix it with cement grout to create columns of soil-cement mix
Jet grouting process can be used in all loose or soft-rock soils to reinforce them or, in certain cases, to reduce their permeability. Depending on the soil conditions and the energy developed, soil-cement mix columns with diameters varying from 800mm to 3000mm can be constructed. Applications of jet grouting include underpinning of existing structures, cut-off walls, retaining walls, etc
Methods
Jet grouting consists in drilling a borehole, then pumping high pressure fluid through nozzles at the bottom of the drill string, at preset raising and rotation speeds, to obtain the required soil-cement mix columns.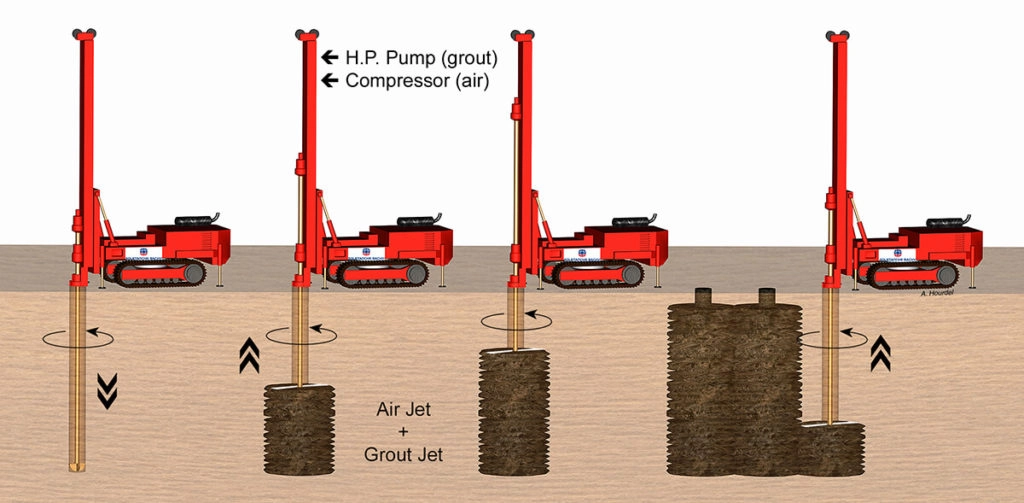 There are three main methods for performing jet grouting.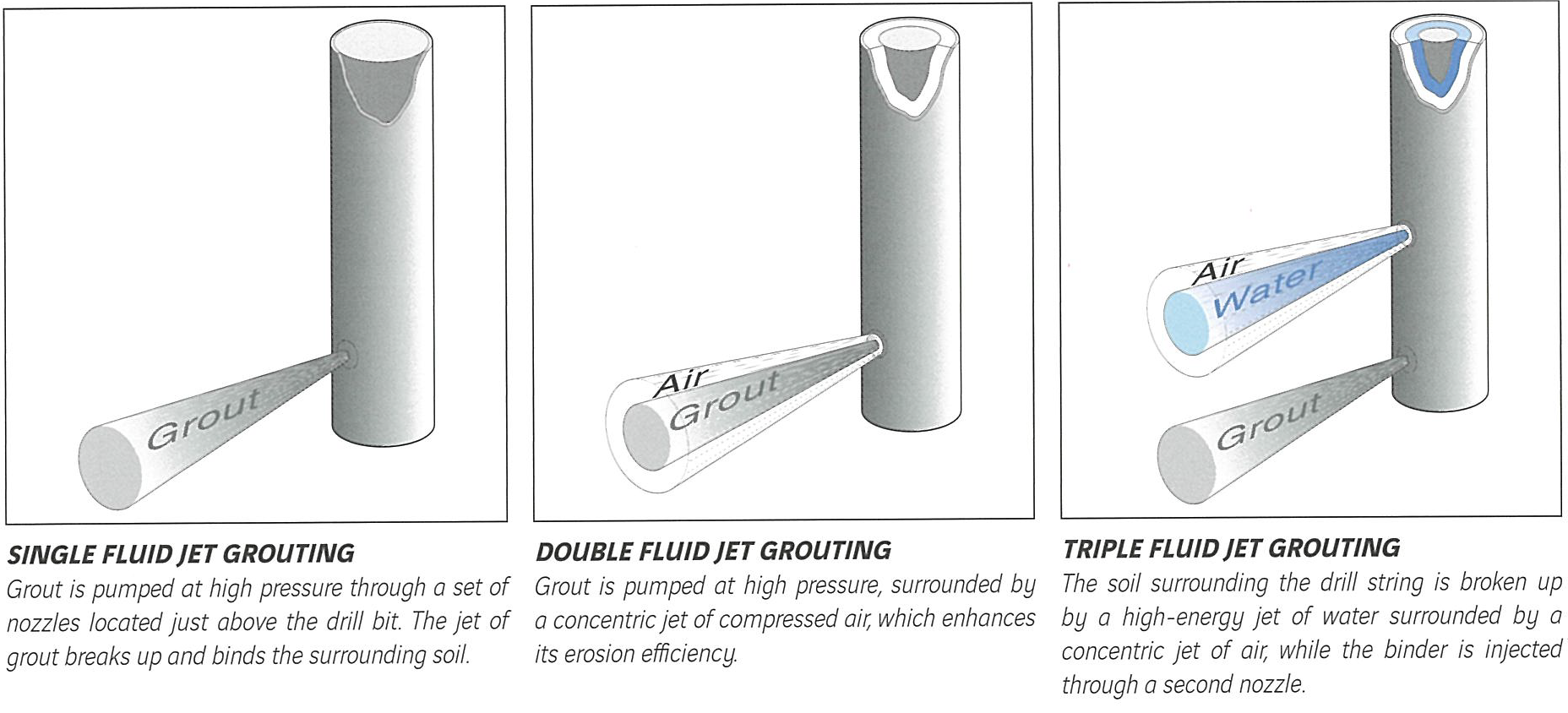 The method used depends on the type of soil to be treated and the required diameter and strength of the soil-cement mix columns.