Stone columns is a technique of ground improvement that involves installing columns with enhanced mechanical properties in the ground. This technique has a double effect, they are reinforce the soil and drain it.
Stone columns are installed using the same equipment as for vibroflotation, allow silts and clayey soils to be drained and reinforced. They can be installed on land or over water.
There are 2 methods for installing stone columns that are "wet top-feed" and "dry bottom-feed" respectively. The differences of these 2 methods are descripted below.
Wet top-feed method
The vibrator is introduced into the soil to the required depth whilst water jetting creates an annular space around it,

The ballast is then placed from the surface down the annular space and compacted by the vibrator in upward stages resulting in forced lateral displacement of the surrounding ground.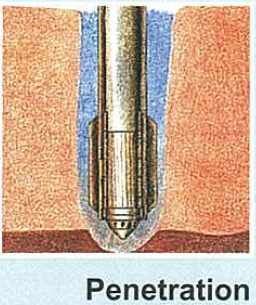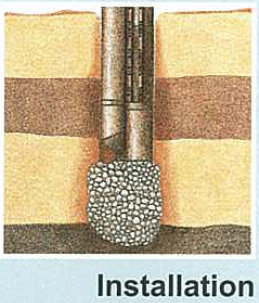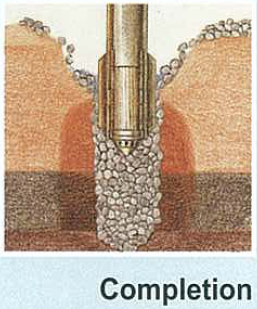 Dry bottom-feed method 
The vibrator penetrates to the desired depth under the action of vibration and air jetting,

The column is then installed by placing the ballast via a lateral tube alongside the vibrator. The diameter of the columns varies with soil strength.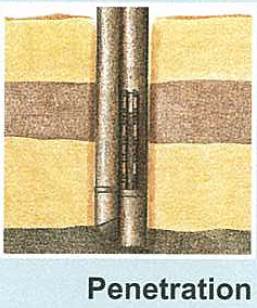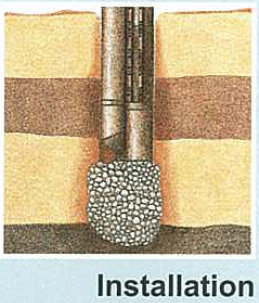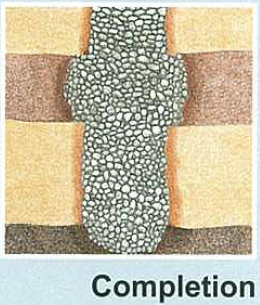 Depending on ground conditions and logistic requirements, Bachy Soletanche can install stone columns using the "wet method" or the "dry method'. For the later, the installation can be done with a conventional bucket system or a gravel pump. The unique and patented double lock system guarantees the quality and the compaction of the columns.