Vacuum consolidation is a technique of ground improvement that involves isotropic pre-loading of soils using vacuum pressure created under an airtight membrane. This technique is mainly applied to the soft / cohesive soils.
The process of vacuum consolidation consists of installing an airtight impervious membrane and evacuating the air below the membrane in order to initiate an accelerated isotropic consolidation in the soil mass in a relatively short time.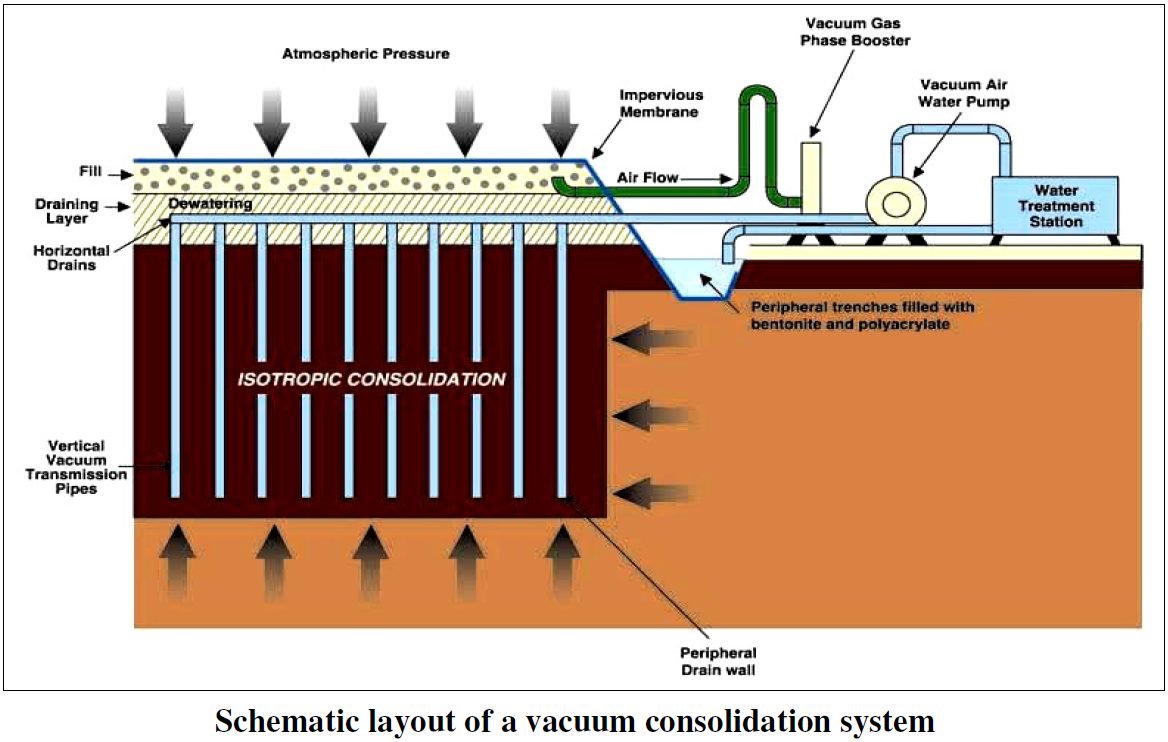 Compared to the conventional surcharge method, vacuum consolidation brings substantial cost and programme benefits.